Contact us
Pays d'Auge
Sotheby's International Realty
10 place Jean Bureau
14130 Pont-l'Évêque, France
Deauville
Sotheby's International Realty
42 Rue Olliffe
14800 Deauville, France
Rouen
Sotheby's International Realty
8 rue Rollon
76000 Rouen, France
Bayeux
Sotheby's International Realty
42 rue de Cuisiniers
14400 Bayeux, France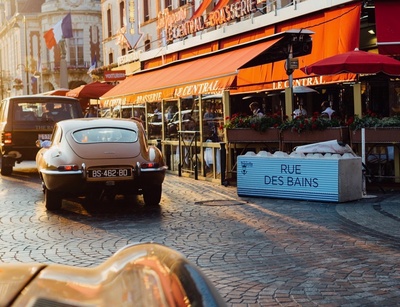 Local Knowledge, Global Resources

Created in 1744, Sotheby's is the oldest and most prestigious auction house in the world.
Founded in 1976 as a real estate department, Sotheby's International Realty has become the leader in prestige real estate in France and abroad in recent years.

The international network now has about 1,000 real estate agencies, connected in more than 70 countries, covering the most sought after markets of the planet in Europe, the USA, China, Russia, the Middle East, Africa, Asia, Australia and South America.

Sotheby's International Realty® offers unprecedented, exclusive international coverage, providing unparalleled visibility for your property.

Thanks to the strength of our national network of nearly 50 agencies, your property will be offered and visible throughout the territory, all employees sharing the same culture and the same criteria of excellence, building, day after day our place as the 1st real estate network dedicated to high-end properties.
Sotheby's International Realty ® has a real online strategy on social networks and portals most significant in France and internationally; Properties Le Figaro, Belles Demeures, Se Loger, Instagram, Facebook, NYTimes.com, CountryLife.com …

For your projects, trust Pays d'Auge Sotheby's International Realty, your specialist in prestigious real estate in the Pays d'Auge.